Lighting:


At Quoizel, we create more than lighting and home accessories. We create timeless pieces designed with you in mind.
We do this by avoiding trends and fads, by balancing form and function and by making our choices thoughtfully.
This kind of dedication, integrity and quality not only goes into the design of our products, but it's in the way we do business as well. It's why we've grown from a small company to become one of the nation's leading manufacturers of fine decorative lighting and home accessories. Founded in 1930 in New York, we've recently relocated to Charleston, SC to a state-of-the-art 500,000 square-foot facility. And though we've grown in size, we've never lost sight of our small business heritage. In fact, we remain privately held, family-owned and operated.


Capital Lighting is a family-owned lighting company located just outside Atlanta, Georgia. They pride themselves on delivering stylish, high-quality products at affordable prices through some of the best lighting showrooms across the United States.


Since 1938, Kichler has offered so much more than just distinctively beautiful lighting. We've also backed each style with award-winning craftsmanship, unparalleled quality and superior service. Kichler Lighting offers a distinctive array of lighting solutions that reflect your individual personality, tastes and plans. We believe that lighting should exceed functionality and transform your spaces into stunning, inspiring settings. Lighting that energizes, as well as enhances your life.



Designers Fountain has been a leading manufacturer and distributor of decorative and functional residential lighting in the United States since 1985.


Golden Lighting specializes in the design and manufacture of high quality residential lighting products and accessories. For 26 years, we've built a reputation on the outstanding value of our products and have carefully crafted an extensive range of product families that are designed to simplify the light buying decision and complement every room in the home.


From its humble first line featuring only brass and beveled glass to today's array of more than 6,000 products, Maxim Lighting®'s growth and success stems from one simple, but enduring concept—treat customers and employees like family, and never settle for less than excellence. This philosophy attracts the industry's finest designers, engineers, and manufacturers each dedicated to creating innovative lighting solutions best described as functional art.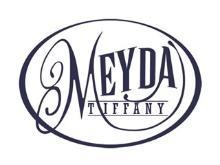 Under the Meyda Lighting brand, thousands of decorative styles are offered through fine dealers in the U.S. and Canada. Many designs are inspired by the works of Louis Comfort Tiffany, Dirk Van Erp, Gustav Stickley, and other masters, as well as the Arts and Crafts, Rustic, Gothic, Revival and Contemporary themes. Our extensive line includes table and floor lamps, ceiling pendants, chandeliers, outdoor lighting, wall sconces, stained glass windows, fireplace screens, billiard/kitchen island fixtures, novelty items, and more.

Lithonia Lighting, an Acuity Brands Company, has delivered the Best Value in Lighting® for more than 60 years, providing the industry's broadest line of commercial, industrial, institutional and residential fixtures. Our products have always been known for quality, reliability and solid performance, making Lithonia Lighting the most specified brand in the lighting business.


Looking for that perfect fixture to display over your dining area or need a new look throughout the entire residence, Sunset Lighting offers a beautiful selection of chandeliers, wall sconces, or pendants for every room.


Great lighting is a great solution. A great lighting company provides great solutions for most lighting situations. A great lighting solution is smart, practical and beautiful . . . and affordable.


From an elegant lamp atop a contemporary end table to a dramatic sconce illuminating a formal entryway, Justice Design offers a wide array of lighting solutions for residential and commercial settings. Create a mood, complement a theme, or simply add the perfect accent with a Justice Design decorative lighting fixture.


Tucked into the northern Vermont hills, just down the road from the picturesque ski village of Stowe, House of Troy has been producing classic lighting since the mid 1940s. Though off the beaten path and far from the spotlights of the big cities, the House of Troy reputation burns brightly. For nearly sixty years, the company has been offering lighting known for its craftsmanship and quality.


Hi-Lite has built its reputation as a premier lighting manufacturer by using only the finest raw materials, inspirational designs, and unparalleled service. Hi-Lite operates out of our 200,000 sq. ft. facility in Southern California . We are not simply put, in house assemblers, instead we are a true American manufacturer with full-blown fabrication capabilities. We have our own tool and die department, production machinery, and a paint and finishing department. This allows us great flexibility with our designs as well as offering you the unique ability to have your custom designs brought to Light.


Celebrating their 25th anniversary in 2009, WAC Lighting has developed a stellar reputation for high quality decorative and task lighting lines backed by an extraordinary level of service, an unprecedented shipping record, and an extension of our Product Warranty to Five Years.

Core Lighting is a great source for LED lighting. New technological advancements in the lighting industry, like Light Emitting Diodes (LED's), are a great source of light with tremendous benefits. Our commitment is to utilize these new alternative lighting sources into your everyday environment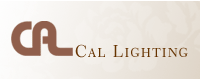 Cal Lighting has become one of the premiere designer/manufacturer of quality lighting products in North America with manufacturing facilities located in China. Our mission is to provide the home furnishing and lighting industries with quality products at competitive prices, timely delivery and most of all, reliable customer support and service.


Special Lite Products, Inc. began as a small manufacturer of cast and extruded aluminum products. That was over 40 years ago in 1967.
Since then Special Lite Products has maintained its position as a family owned company operated by family values. Exceptional quality, fair pricing, and extreme customer support are the ways we do business. After four decades much of our continuing growth is through word of mouth: one customer after another recommending us to associates and friends.

One of the premiere manufacturers of Crystal Chandeliers in the world. Our founder's European heritage and the Company's 48 year North American history continues to inspire our design creativity and quality craftsmanship. Our longterm dedication to bring to the world market Crystal Chandeliers, which above all represent unsurpassed quality and value in all price and styling ranges, continues to be our objective.

Proudly entering its third decade of existence, Eurofase continues its evolution as a provider of artful illumination. Eurofase is born of a company culture that passionately seeks to improve the lives of its customer with innovative design, lasting quality and genuine service.


____________________________________________________________________

CEILING FANS:


From the kitchen to living room, sunroom to covered porch, Kichler Ceiling Fans provide much more than energy savings and air circulation. These overhead fixtures can set the tone for an entire room's sense of style. With multiple sizes, decorator-inspired finishes and versatile wood tones, Kichler Ceiling Fans complement virtually any décor. And, with our complete line of accessories, you're sure to find everything to meet your needs too.


At Fanimation, our entire business is dedicated to fans. We've immersed ourselves in both the art and science of fan making as we consider every detail of a fan's design and functionality. Today, our fans are the perfect fusion of an age-old craft and the latest technological advancements. With artful styles, efficient air movement and unprecedented convenience and control, Fanimation fans provide an air of distinction in any space.


Keep it cool this summer with a ceiling fan from Concord.

____________________________________________________________________

MISC:

American-De Rosa your one stop source for lamp parts, finials, repleacement glass and light bulbs. American-De Rosa is the largest lamp parts supplier in the lighting industry, offering a full range of lighting components. Our goal is to provide all of your lighting needs through a single source, while offering convenience, choice and expert advice at a competitive price. We also design, engineer, and manufacture both proprietary and general use lighting components for the lighting industry. With offices in the U.S. and overseas, we dedicate ourselves to continuously expanding our selection of lighting products. Our commitment and promise to you is plain and simple: We will give you world-class service, high quality products, and the best possible selection at competitive pricing.

Finial Showcase is our exclusive provider of quality lamp finials. The perfect accessory to upgrade and personalize your lamp. Finial Showcase takes inspiration from current trends in the lighting and gift industry to provide you with great finial accents. Huge selection of fan pulls and finials.