WOOD, GAS & ELECTRIC FIREPLACES: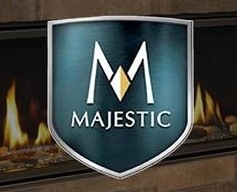 The Perfect Choice... For Quality, Style and Value. For over 50 years, Majestic has stood for oustanding durability, great looks and long lasting performance in wood and gas fireplaces. With a wide range of products covering Direct Vent Gas Fireplaces, Electric Fireplaces, Wood Burning Fireplaces.


Since 1993 Monessen has been leading the hearth industry in vent free gas products. Our complete lineup includes a variety of logs, fireboxes, fireplaces, stoves and inserts from which to choose. No matter your style, situation or space, we've likely got a product just right for you!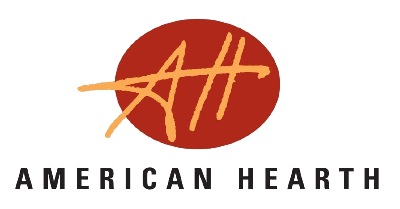 American Hearth is a division of Empire Comfort Systems, Inc. The American Hearth line has many innovative products available for you. From direct vent fireplaces, vent-free fireplaces to cast iron stoves and realistic log sets, you will get quality and comfort from the American Hearth product.


Regency products are proudly made locally in North America. We use only the finest materials in our manufacturing facilities. We have been making fireplaces for over 30 years and our philosophy has always been simple; make it right. Offering designer Direct Vent Fireplaces and High Efficiency Fireplaces.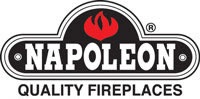 Time after time, Napoleon® has led the way with new and innovative, patented technology. We are proud to say that our products continuously surpass industry standards and our inspiration is you! Our products are designed to provide that confidence and ensure that every Napoleon® is beyond compare! Including Wood, Gas and Electric Fireplaces.


As the world leader of electric heat and electric fireplace technology, Dimplex is committed to providing our customers with excellence based on four key pillars: Innovation, Design, Quality, and Support. These standards define Dimplex and the promise we make to you to deliver excellence in each measure.


SimpliFire is a name you can trust. Part of Hearth & Home Technologies, the world's leading developer and producer of hearth products, we make fire simple. Not just in using your electric fireplace, but in choosing and installing the right one to enjoy its comfort and ambiance as soon as possible.

____________________________________________________________________

WOOD/GAS STOVES & INSERTS: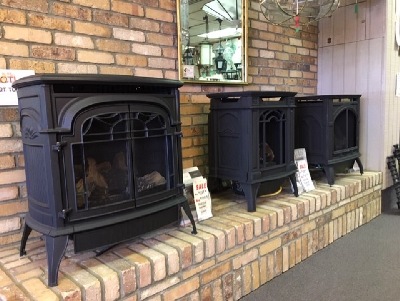 Best in quality, strength, beauty and outstanding performance. The pride and attention to detail that define the heritage and craftsmanship of our iconic cast iron stoves is apparent in each one that leaves our Bethel, Vermont foundry. Thoughtful accessories like mitten racks and warming shelves not only add to the beauty of these stoves, but make them fully functional members of your family as well.


With Regency you can add a classically styled wood stove or insert in small, medium or large sizes that will heat your favorite living spaces with renewable, clean burning and efficient heat. Save money on your heating bill…and get back to basics with a beautiful Regency wood stove. There is nothing like a wood fire. Also with a gas stove you can create a warm gathering place that is clean and modern or timeless and traditional. Regency Gas Stoves have the ambiance of a freestanding woodstove or insert but offer you the convenience of gas.

____________________________________________________________________

VENTED & VENT FREE GAS LOGS: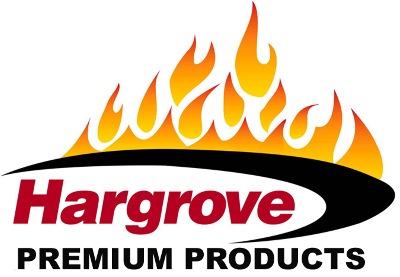 Hargrove Hearth Products offers a full range of handcrafted vented logs in fresh cut, charred, radiant heat and other designs, as well as vent-free gas logs, available in natural gas or liquid propane configurations. Hargrove gas logs are known for their incredible beauty and fidelity to nature. Hargrove gas log sets are available in sizes from 15" to 66", to fit any fireplace.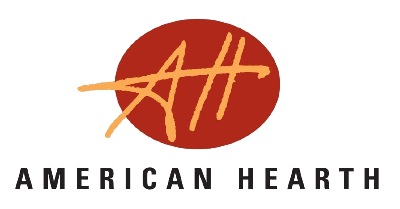 Empire Comfort Systems created the American Hearth collection to give you more options in a gas log set. With several distinct log looks, in sizes from 16 to 30 inches, this special collection helps you tailor your hearth's look to top off any room décor. Choose from our traditional lines – charred oak (our most popular log), sassafras, birch, aged oak or hickory. All American Hearth Log Sets are certified for use with American Hearth Vented/Vent-Free Slope Glaze Burners and Vented Slope Glaze Burners.


Established in 2013, Grand Canyon Gas Logs was created to bring handcrafted quality, hyper-realistic designs, and American-made manufacturing back to the hearth industry's gas log market – employing over 30 years of industry knowledge to foster innovation in an ever-evolving landscape. Earning the brand a highly-regarded reputation for their boutique practices and positioning Grand Canyon as the "craft beer" of the gas log industry.


Realfyre premium gas logs by Rh Peterson. Enjoy the splendor and warmth of a cozy fire with Realfyre's Vented and Vent Free gas logs. Find the perfect match for your magic hour.

also Monessen, Majestic and more

____________________________________________________________________

FIREPLACE GLASS DOORS: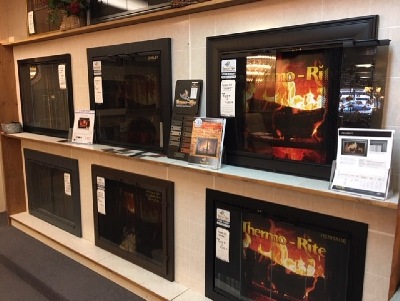 The fireplace is the focal point of any room. A Design Specialties glass fireplace door allows you to bring your style to your fireplace. With a wide variety of door styles and options, you are sure to find the perfect fireplace door. With doors available for Masonry and Zero Clearance doors for factory built fireplaces. Aluminum and Steel Doors.


Hearth Craft fireplace doors are designed only for vented fireplaces and are all made in the USA. They come fully assembled and ready to install, and are available in custom sizes, various finishes, and tints of glass. Hearth Craft has been manufacturing fireplace doors since 1956. Our product line includes "Masonry" as well as "Zero Clearance" fireplace doors.


____________________________________________________________________

REMOTES:


Ambient Technologies
Offers a broad line of remote controls, thermostats and accessories designed for total convenience and comfort.
Ergonomic design, ease of operation and soft-touch finish combine to enhance the comfort, luxury and convenience of any gas fireplace. Let Ambient surround you with all the technology to enhance the enjoyment and comfort of your gas fireplace.


More Ideas. More wireless Solutions. At Skytech they challenge themselves to establish the trends that the rest of the industry follows. Their radio frequency operation and multi-level security systems provide the highest level of performance and increased versatility for remote ready hearth products.

____________________________________________________________________

VENTING & PIPE: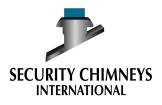 The Secure Temp™ ASHT+ insulated stainless steel high-temperature chimney is listed to standards established for temperatures of 2100°F for venting solid-fuel, oil, gas and coal appliances. Also Single wall black pipe used for flue connection from stove to chimney and The Security DL double-wall black stove pipe can be safely installed as close as 6" to combustible materials, making it the perfect choice for a wide range of wood-burning stove applications.



DuraVent is a recognized technological leader in the venting industry. Consistently the first to market with new innovations in venting systems. DuraVent has patents for several products including DuraTech, DuraPlus, DVL, DuraBlack, DirectVent Pro, Duraflex and B-Vent.


Selkirk Corporation has been a leading manufacturer of chimney, venting and air distribution products for the commercial and residential HVAC and hearth industries for more than 80 years. Saf-T Pipe is heavy-duty stove pipe system. It is designed for use with residential or commercial coal- and wood-burning units, and is intended for interior use as a connector pipe.


RLH is America's premier stainless steel chimney lining system. It's the ideal product to satisfy your venting needs from properly sizing your hot water heater, to an on site engineered commercial project.

____________________________________________________________________

TOOL SETS/SCREENS/SUPPLIES & MORE:


Quality fireplace supplies since 1883. Fireplace, Chimney & Hearth maintenance, Home care and Barbeque. Brushes and Rods plus professional products,


From the Liberty Foundry Co. they are a source for Fireplace Grates, Chimney covers, Stove Boards, Log racks and more. Since 1947


Fireplace Accessories, Tools, screens, and more for your hearth.